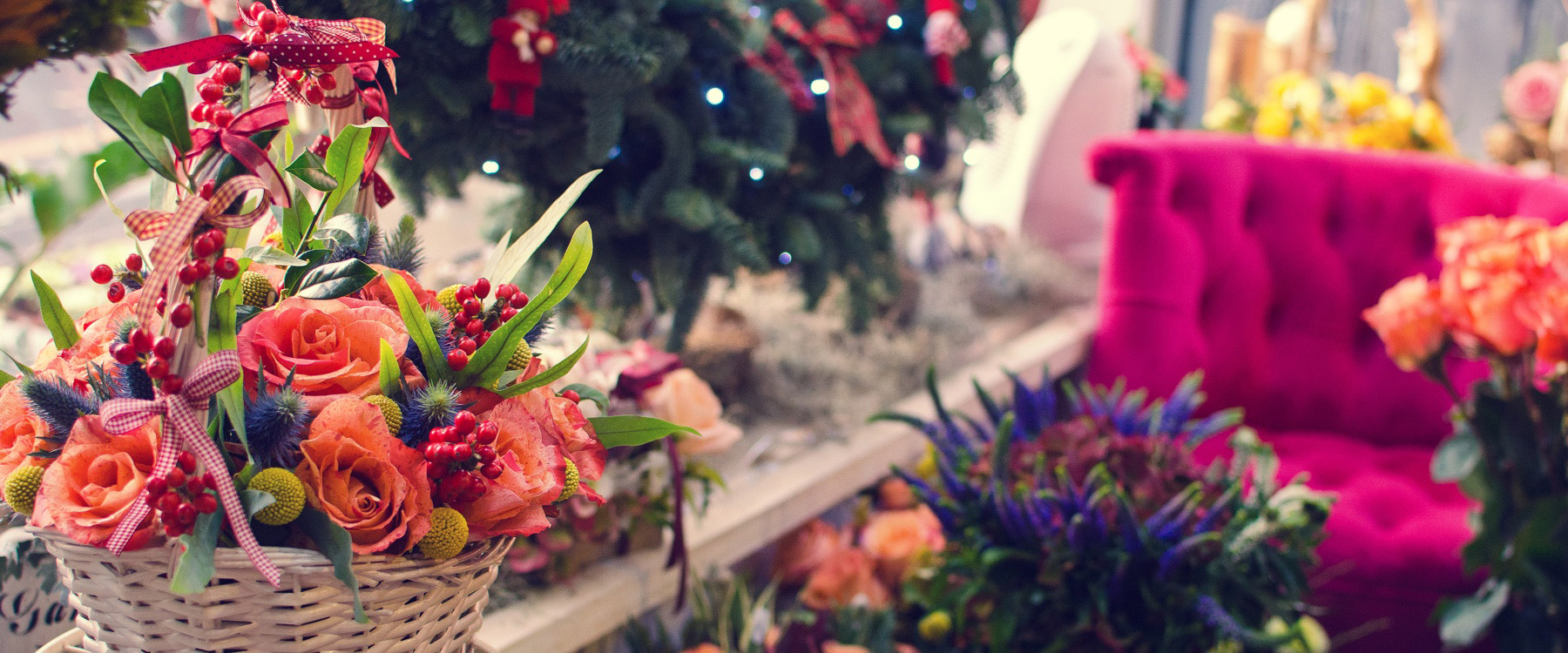 How can I check my Delivery Status?

If we have any difficulties with your order, we will contact you by telephone and/or e-mail, otherwise your order will be delivered on the day you selected. Timed deliveries are only guaranteed if you select a delivery time at checkout (fees may apply), with the exception of funeral services, otherwise they may be delivered at any point during the day.

You may always feel free to give our store a call if you have any questions.
How will I know if my gift/order has been successfully delivered?

All deliveries will be made on the date you request unless we notify you of complications. If you have any questions please feel free to call us during business hours.
Can I request a specific time for the delivery of my arrangement?

If you are in our local area you wil be offered different rush delivery options based on the time of your order during checkout. We offer our convenient rush service for an additional charge.

On sympathy orders, we check with the funeral home and will change the delivery time and date according to what is requested by the funeral director.

If you are not in our local area you may use the "Special Instructions" box located on the order form to request a particular time of day for your delivery. We cannot guarantee exact times. We do our best with time frames. We will do our best to honor your request; this may result in an additional charge to you to honor the request.
For hospital employee deliveries, do I need a specific location?

Yes, it is best if you provide us with a building name, department, and floor/suite number. Additionally, please provide a cell phone and department phone number. Hospitals are large and often have many buildings. Correct information will ensure your gift is delivered in a timely manner.
What happens to my order when you attempt delivery and the recipient is not at home?

If the recipient is not at their home when a delivery is attempted we will leave the order outside the door/somewhere safe, weather permitting. The driver will phone the recipient to let them know a delivery has been left for them (this is why it is important to provide a recipient phone number). We take full responsibility when leaving deliveries.
What happens if my delivery is refused by the recipient?

If your delivery is refused the item is available to you to pick up in the store for 24 hours. No refund given.
Can you leave flowers/plants outside if the reciever is not home?

Our driver's will used their best judgement to determine if it safe to leave an order at a door. It will vary based on the weather and location as well as the item. If it is too cold outside, or it is expected to get cold, we will not be able to leave items outside.

If it is determined that the item cannot be left, our driver will attempt to reach the receiver at the number provided, leave a note on the door, and bring it back to the shop. They may also see if there is a neighbor nearby that is home who is willing to hold the item until the receiver is home. In the event they do leave it with a neighbor, they will let the receiver know by phone call and/or the note on their door.